Skip to Content
Find Southern Charm
Seaside
The King and Prince Resort
Between Spanish Moss &
Deep Blue Waves
From beachfront relaxation and championship golf to world-class dining and activities for the whole family, The King and Prince Resort is the go-to destination for an unforgettable escape on St. Simons Island. This one-of-a-kind resort offers an unparalleled stay where historic charm and contemporary comfort come to life.
Beachside
A Distinctive
Getaway
Experience the Island's Only Oceanfront Resort
Our property is the only oceanfront resort on Georgia's St. Simons Island, providing guests with direct beach access and spectacular shoreside views in a premier Golden Isles location.
Along the
Shoreline
Gracious Hospitality & Exceptional Service
Expect the highest standard of Southern hospitality. The King and Prince Beach & Golf Resort is home to a devoted team of professionals who work hard to keep every guest perfectly pleased.
A Romantic
Escape
Private, Independent, & Family-Owned
Opened originally as a dance club in 1935, The King & Prince Resort has been under the same ownership since 1980. Celebrated for romantic escapes, family vacations, beautiful weddings, and group events, The Resort has been a cherished destination for generations.
Comfortable Rooms
for
Every Traveler
From beach villas and seaside suites to charming residences and guest rooms, our resort features a variety of accommodations for every type of traveler. Whether you're visiting on a golf trip or a family vacation, you can find the perfect place to rest your head.
Hear From
Past Guests
"Excellent!"
"The King and Prince Resort is excellent! Everyone here is top-notch. The view is outstanding, and the food is excellent. We will be back again."
Hear From
Past Guests
"Fun Thanksgiving"
"We stayed in a three-story, four-bedroom villa. Someone brought fresh towels daily. The bathrooms and the kitchen were clean and had all the necessary amenities."
Hear From
Past Guests
"Beautiful resort"
"Very relaxing. The staff was always friendly, courteous, and helpful. The resort really made my girlfriend feel special during her birthday, which I appreciated."
Southern Tastes
With a
Coastal Twist
Take a seat at ECHO and experience St. Simons Island's only oceanfront restaurant, where traditional Southern plates are created with local ingredients and beachside flair. Or, stop into The Cottage Custard + Coffee and Sea Shack Bar + Bites for something a bit more casual.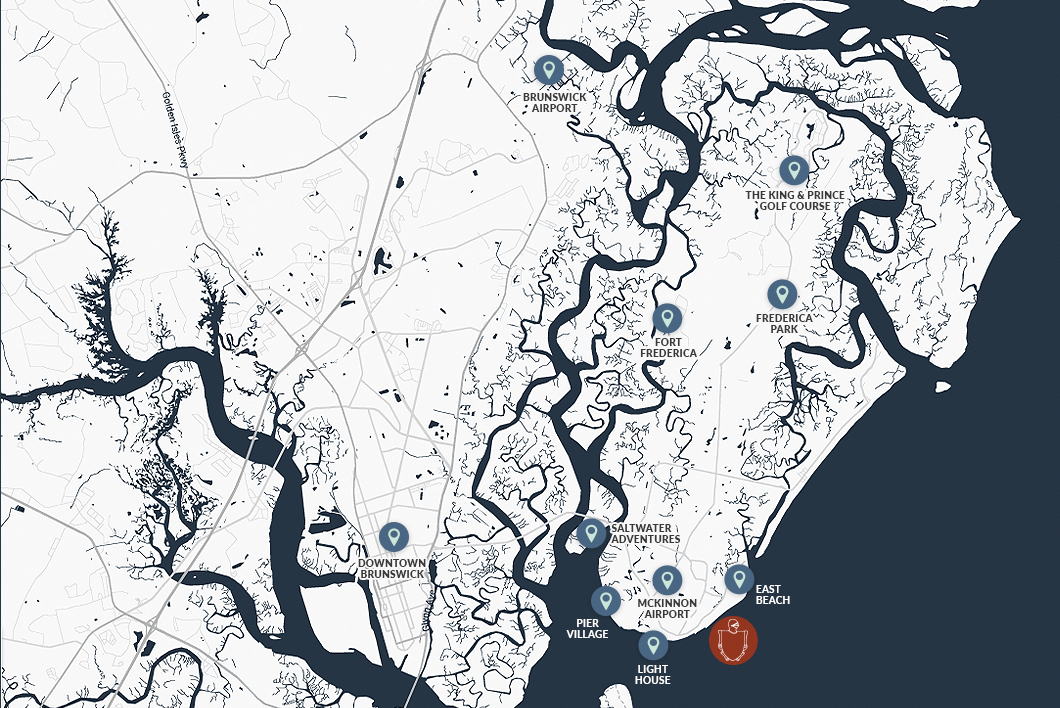 Activities & Amenities for All
Whether it's a friendly tennis match, an afternoon by the pool, or a cone of frozen custard you seek, you can find it all with ease at The King and Prince Beach & Golf Resort. Get your bearings and learn the way around our waterfront hideaway.